Best practice examples on prevention of polydrug use among young people in the CJS: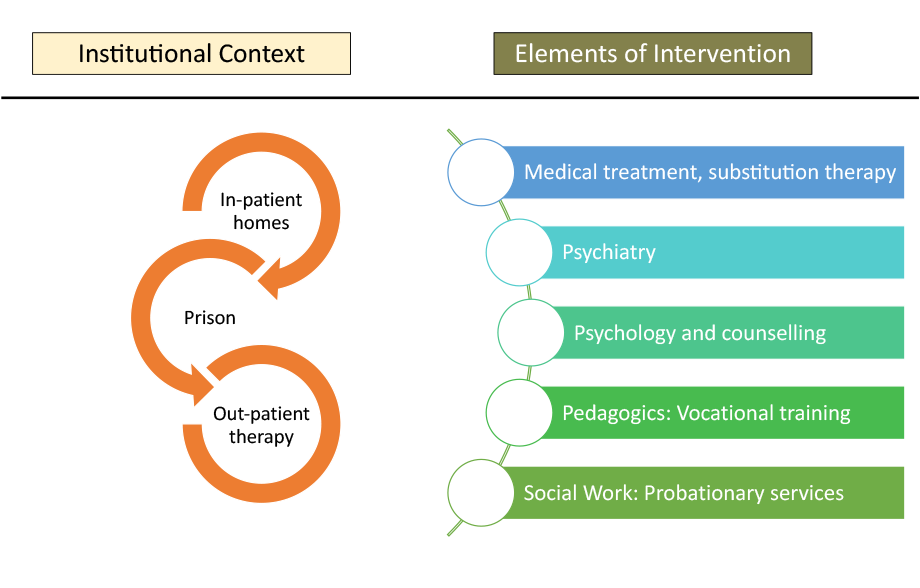 189 interviews with young people in 6 European countries were conducted to learn about drug use trajectories and factors of onset, persistence and desistance. This information was used to identify key points for intervention and to obtain perceptions and experiences of interventions to prevent or reduce drug use:
Early drug consumption is rooted in a combination of social milieu, opportunity and sheer curiosity and inquisitiveness.
Young people in the criminal justice system (CJS) show multiple problems, including needs in physical and mental health, criminal activity, broken family relationships, educational problems, and social deprivation. Prevention responses shall look beyond drug use or criminal activity and include personality traits, and social circumstances of clients.
Specific challenges arise in interventions delivered in custody: Uncertainty of length of stay (remand prison); short sentences impinge on the effectiveness of interventions; reluctance to admit drug use in prison settings; motivation of young people to participate in trainings; transition from youth to adult services at age 18.
Funding: Many interventions for drug prevention in Europe are funded on a short-term basis (1-4 years). Outside the prison system, projects often lack sustainability and face inadequate resource allocation.
Read more about the project and see the project page.