Newsletter November/December 2019
Highlight
Institutional Capacities for Implementing the Posting of Workers Directive in the Western Balkans: A Needs Assessment
The assessment of the institutional capacities and needs of the four candidate countries of the Western Balkans: Albania, Montenegro, North Macedonia and Serbia, to implement the Posting of Workers Directive (96/71/EC) was conducted in the context of the policy process cycle and in terms of six interdependent domains: legal framework, institutional arrangement, inter-agency cooperation, human resources, stakeholder engagement, and public governance. Findings indicate that
the Directive has been only partially transposed in the Western Balkan countries and the existing legislation does not include all the elements of the Directive and the Enforcement Directive,
other relevant mechanisms such as bilateral agreements on social security coordination and health care are incomplete,
institutions responsible for the implementation of the Directive are either partially or not established,
liaison offices for interagency cooperation and information dissemination have not been established,
more training and information on posting are needed by human resources,
trade unions, employer organizations, Chambers of Commerce and NGOs have not been actively involved in the process in the Western Balkan countries, except partial consultation.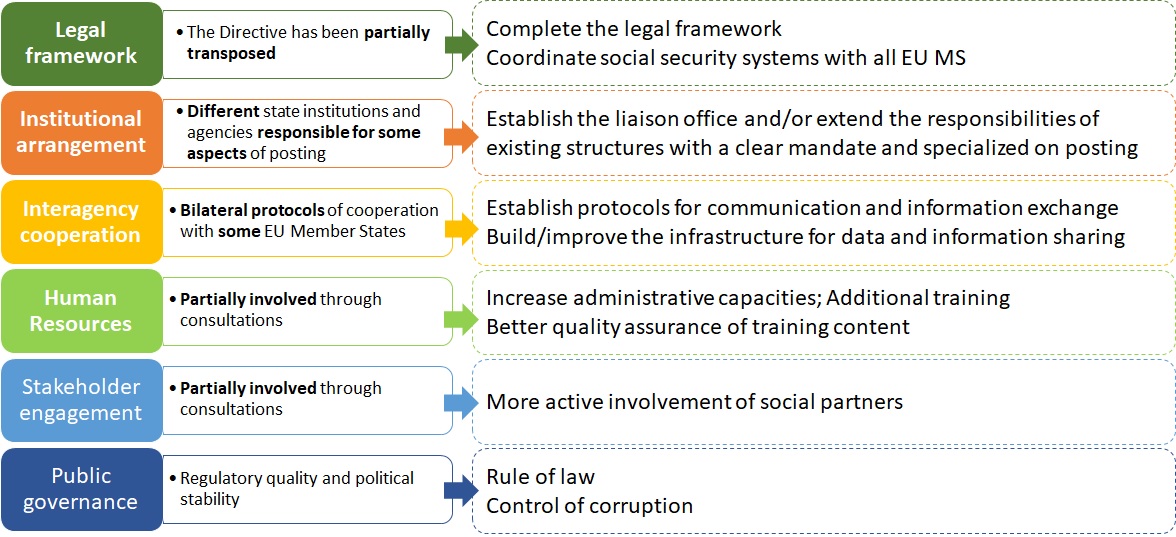 To address the needs identified, candidate countries must complete the legal framework and establish protocols of intra-agency cooperation, mandate public authorities and build their capacities on posting, as well as include social partners more actively in the process. Read more here.
Bridge Building in the Spotlight
Brief resume of the International Workshop on SDGs: Better Partnerships for achieving the United Nations Agenda 2030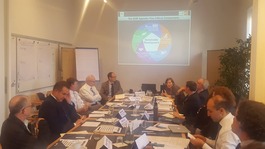 The international workshop SDGs Priorities & Challenges of Social Policy in the Eastern Partnership Countries was held to support the reforms and smooth transitions of the Eastern Partnership (EaP) countries in adapting national policies towards achieving the 2030 Agenda for Sustainable Development. The Eastern Partnership (EaP) countries face significant challenges regarding their social policy systems and strive to transform their social policy systems with the general aim of increasing their efficiency, sustainability and accessibility for all in need. The Workshop was intended to build bridges by identifying and discussing common challenges and proposing meaningful initiatives to help implementing the social pillar of the 2030 Agenda. Read more about the main findings of the Workshop and initiatives of the European Centre.
Projects
Events
Publications