Board of Directors
Davor Dominkuš, Member of our Board of Directors, has sadly deceased ...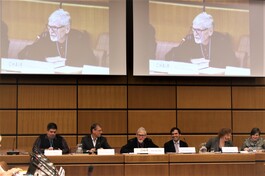 It is with great sorrow that we mourn after Davor Dominkuš who passed away on Saturday, 10 Mai 2019. Davor Dominkuš, former Director General of the Directorate of Social Affairs of the Ministry of Labour, Family and Social Affairs of Slovenia, has been a Member of the European Centre's Board of Directors since January 2011, representing his country Slovenia. Davor was a true friend of the European Centre, a much appreciated colleague and a tireless promoter of international cooperation and international comparative research in the field of social policies. His death, after a long and brave battle, means a great personal and professional loss to all of us: we will miss Davor and will cherish the memory of a dear friend. Our condolences are with his family and friends, we mourn after him together with many other colleagues in the social policy and research community.
Projects
DET_CAREMIX project meeting in Ljubljana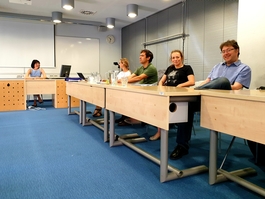 The European Centre and the project partners of the DET_CAREMIX project met in Ljubljana to discuss the progress of the project with 12 months to its completion on the 18 and 19 June. Stefania Ilinca, Rahel Kahlert and Ricardo Rodrigues from the European Centre discussed with the Slovenia partners the progress of:
i) a quantitative analysis of the distribution of care tasks between informal carers and care services across gender (e.g. sons and daughters) and socio-economic lines (e.g. education);
ii) a comparative qualitative study of pairs (dyads) of informal carers (sons, daughters, in-laws) and their relatives receiving care in Austria (50 observations) and Slovenia (100 observations).
This is the first comparative study of its kind involving both countries.
Awareness-raising workshops in EU Member States to fight discrimination against persons with disabilities at work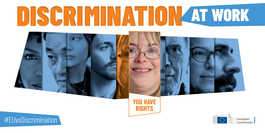 On 7 May 2019, the European Commission launched a new campaign "The EU helps fight discrimination at work". As part of the campaign, the European Commission organises 9 awareness-raising workshops in Member States, targeting public and private employers. The first event took place in Brussels on 15 May 2019 and was attended by over 50 employers from all across Belgium. Participants discussed what existing practices they have to provide persons with disabilities with reasonable accommodation in the workplace and what challenges remain.
During this campaign, our colleague at the European Centre, Magdi Birtha acts as Rapporteur at the national awareness-raising seminars and supports DG Employment, Social Affairs and Inclusion in collecting promising practices from Member States on existing measures to provide persons with disabilities with reasonable accommodation. A guidebook will be published to present these practices and success stories on the inclusion of persons with disabilities in the open labour market in different EU Member States.
Press conference: M. Fuchs & M. Schenk on non-take-up of minimum income benefits in Austria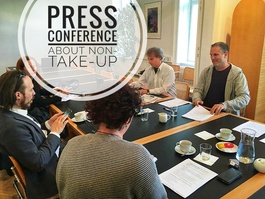 This study supported by funds of the Oesterreichische Nationalbank assesses whether the reform that replaced the monetary social assistance benefit by the minimum income benefit in Austria has succeeded in increasing take-up rates. We use EU-SILC register data together with the tax-benefit microsimulation model EUROMOD/SORESI. The results show that the reform led to a significant decrease of non-take-up.
Publications
Events
Vacancy
Vacancy: Research Fellow for the Health and Care Unit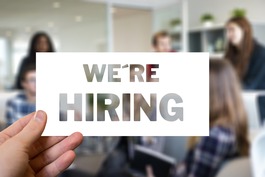 We are looking for a research fellow to work on a range of issues on long-term care, particularly with an international comparative perspective. These issues include inequalities (e.g. social determinants of health and frailty, gender), informal care, life-course, care workforce, care regimes, active ageing or financing.
We offer the possibility for young researchers to develop and grow in a working environment that emphasises excellence, interdisciplinary co-operation between colleagues inside and outside the European Centre, independence and autonomy at work. We also offer flexible working hours and a remuneration package compatible with expertise and demonstrated experience.
We would welcome candidates to send their CV and letter of motivation by 30 June 2019 at the latest.
Further details concerning the position are available in the vacancy note.