Highlight
Prevention practices on polydrug use among youth in criminal justice systems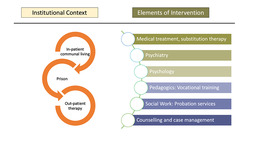 The project EPPIC (Exchanging Prevention Practices on Polydrug Use among Youth in Criminal Justice Systems) has come to an end. At the closing conference, researchers from 6 partner countries presented research findings:
Trajectories of young people who use drugs and who have come in contact with the criminal justice system.
Legal and socio-cultural contexts for the provision of interventions.
A set of newly developed quality standards to guide the development of services for this target group in the future.
Knowledge exchange and transferability were discussed among stakeholders from EPPIC partner countries.
In this project, funded by the 3rd Health Programme of the European Commission, project partners from 6 countries collaborated to gather knowledge, exchange best practice, and identify transferable innovations & principles of good practice on interventions to prevent illicit drug use, the development of polydrug use, and use of NPS among young people in touch with the criminal justice system.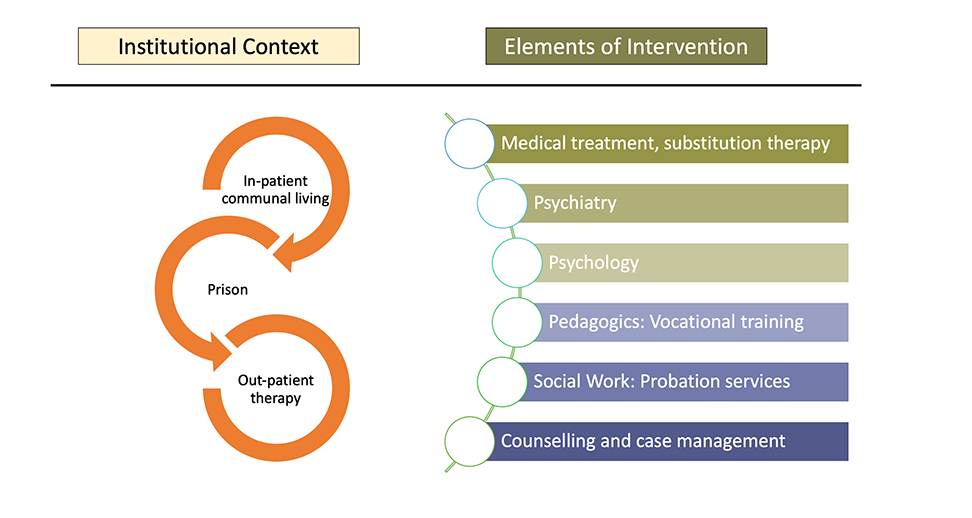 Read more: Policy Brief and www.eppic-project.eu
Bridge Building in the Spotlight
Kick-Off and Methodology Seminar in Vienna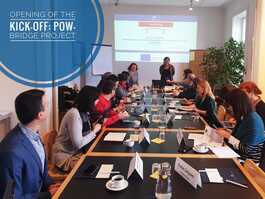 The POW-Bridge Kick-Off and Methodology Seminar was held in Vienna on 27 February 2020. The event brought together partners from six countries: four EU Member States (Austria, Italy, Slovakia, Slovenia) and two candidate countries from the Western Balkans (North Macedonia and Serbia). The project aims to investigate the gap between procedures (legal basis) and practices (experiences) in posting rule enactment as well as how the implementation of the Directive interacts with other EU and national regulations related to posting and how this influences employers' practices and their deliberations to engage in posting. The project proposes to use novel methods of empirical data collection such as vignettes, therefore the Kick-Off was followed by a methodology seminar, in which the research design and the vignette method were discussed in detail.
Projects
Publications
Past Events
Project meeting: 8th DET_CAREMIX meeting in Ljubljana
The 8th DET_CAREMIX project meeting took place in Ljubljana from 6-7 February. Ricardo Rodrigues, Stefania Ilinca and Selma Kadi from the European Centre attended the meeting. The Austrian and the Slovenian team discussed the ongoing joint analysis
more
Upcoming Events