Newsletter September 2021
Highlight
Ongoing InCARE survey on long-term care: we need you!
Please help us collect a large number of contributions to the InCARE survey on attitudes, experiences and expectations on long-term care. The aim of the survey is to understand how people view care for older people with support needs and how they assess long-term care systems.
Findings from this study will be used to raise awareness of the challenges faced by older people with care needs and their families, to advocate for policies that can support them, and to help design better support systems for older people, their families and communities.
You can help ensure as many people as possible are given the opportunity to express their views:
By filling out the survey here. This should take no more than 20 minutes of your time!
By disseminating the survey in your professional and personal network. Everyone is, or will be affected at some stage in their life by a need for long-term care support, and each contribution counts. You can simply share this link, or disseminate the survey via Twitter, or Facebook. Read more about the InCARE project.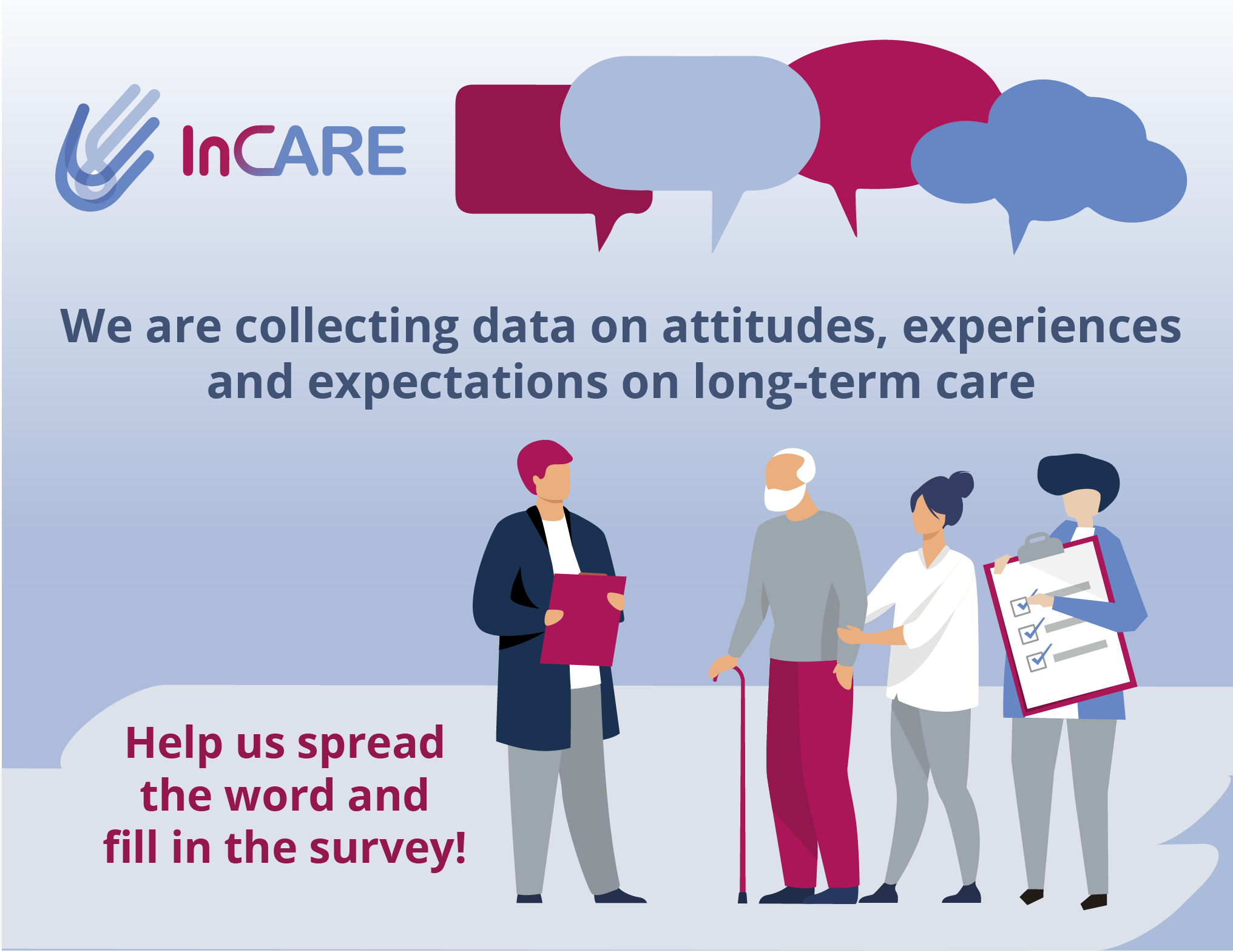 Ensuring all those who need it have access to high quality, affordable long-term care, in particular home-care and community-based services, is a major challenge throughout Europe and at the global level. Policy debates are ongoing on how to shape long-term care systems in the future: it is essential that people are given a voice and this survey will contribute to it.
Bridge Building in the Spotlight
Great success at the 2nd virtual BB Summer School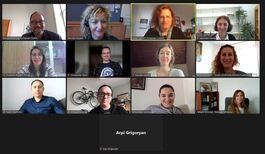 The European Centre hosted with great success the second virtual 2021 Bridge building (BB) Summer School on Evaluation in Social Policies, on 22-24 September 2021. 11 participants from the 'Bridge building' region, specifically Albania, Azerbaijan, Armenia, Bosnia and Herzegovina, Kosovo, Moldova, North Macedonia, as well as Ukraine, and European Centre staff exchanged and enhanced knowledge in commissioning and conducting social policy-oriented monitoring and evaluation projects and programmes. We are looking forward to staying connected through the EESPN.
Vacancies
Vacancy: Researcher in Labour Market Policy - apply now!
The European Centre has a vacancy for a researcher to work on a broad range of issues on labour market, labour migration and social policy in an international comparative perspective in the UNECE region. These include inequalities in employment
more
New project
New publications
EESPN newsletter: November 2021 issue
We would like to introduce the November 2021 issue of the EESPN newsletter. We feature new projects, calls & publications on new social policy measures relevant to the Bridge Building (BB) region. Read more
more
Upcoming & past events