Highlight
FutureGEN: Launch of the Data Navigator
On 12 May 2021, the FutureGEN team launched the Data Navigator, an open-access tool that allows the user to compare gender and socioeconomic differences in health and long-term care use for community-dwelling older people in Europe.
The Data Navigator uses data from the Survey on Health, Ageing and Retirement in Europe (SHARE) on individuals aged 65+ within 4 care regimes (Northern, Continental, Southern and Eastern care regime) from 2004 to 2017 and presents 5 health and long-term care related indicators: prevalence of individuals with ADL limitations, with IADL limitations, receiving formal care, receiving informal care, and providing informal care.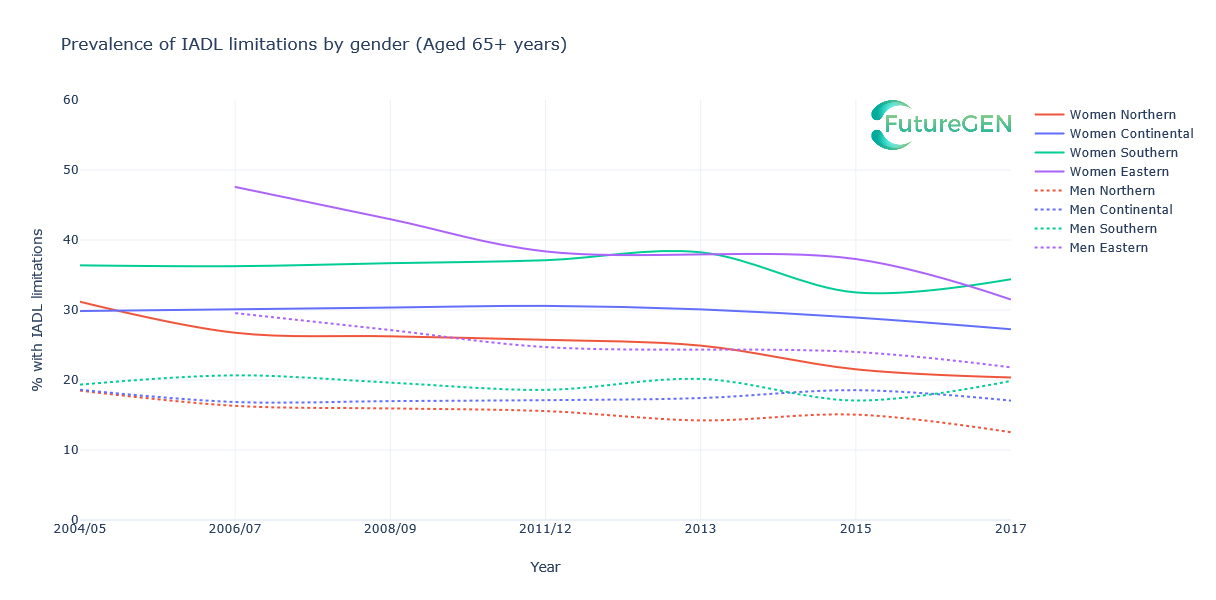 The Data Navigator can be used in research and advocacy work to understand the macro level trends in health and care taking place across care regimes, as well as for comparing how gender and socioeconomic inequalities have evolved over time. The Data Navigator is available here.
Bridge Building in the Spotlight
Hosting of two virtual Schools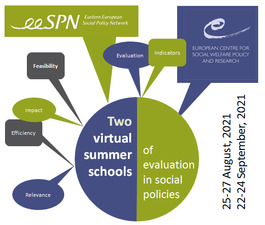 The European Centre received a large number of qualified applications for participating in the 2021 Summer School on Evaluation in Social Policies. Despite a competitive process, more applicants than expected met the criteria. Therefore, our Selection Committee decided to host two virtual Summer Schools, one in August 25-27 and one in September 22-24, 2021. A select group will be joining each. The European Centre team is looking forward to welcoming the participants at the Summer Schools and to engage in peer learning in the EESPN region. Read more about the event on the EESPN.
New publications
EESPN newsletter: November 2021 issue
We would like to introduce the November 2021 issue of the EESPN newsletter. We feature new projects, calls & publications on new social policy measures relevant to the Bridge Building (BB) region. Read more
more
Upcoming & past online events