Highlight
Co-financing residential care for older people: models and equity implications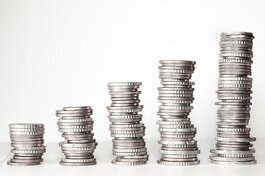 This Policy Brief aims to fill the gap of limited information on the policy and equity implications of out-of-pocket payments (OPPs) on access and financing of residential care. To this end, the authors provide a brief summary of the different financing systems for residential care in Europe and evidence of their distributional impact on OPPs where possible. Policy options are discussed on how to overcome the general challenge of mitigating the unpredictability of care-related expenditures over the individual life-course in an equitable manner.
Bridge Building in the Spotlight
From Bosnia and Herzegovina to Austria via Slovenia: migration and posting of third country nationals in the EU
In this new study conducted in the framework of the project "Con3Post – Posting of Third Country Nationals. Mapping the Trend in the Construction Sector", our colleagues Sonila Danaj and Leonard Geyer in collaboration with Sanja Cukut Krilić, Kristina Toplak & Mojca Vah Jevšnik from the "ZRC SAZU – Research Centre of the Slovenian Academy of Sciences and Arts in Slovenia" investigate the main characteristics of the trend of posting third country nationals to work in the EU construction sector. The report focuses on the specific regional labour mobility patterns between Bosnia and Herzegovina (BiH) as a third country, Slovenia as a sending country, and Austria as a receiving country. The study is based on the insights provided by representatives of the national policy-making and enforcement authorities (ministries of labour, labour inspectorates, public employment agencies, agencies for social protection), trade unions and employers' organizations, NGOs, and research institutions in Austria, Bosnia and Herzegovina and Slovenia.
Projects
Interreg Austria-Hungary: age-friendly region finalised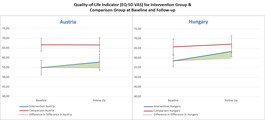 "Age-friendly region" (AFR) aimed at developing new care models so older people can live longer at home with the best possible quality of life, including:
Tailored case & care management
Interregional cooperation among organizations in Styria & Western Hungary
Evaluation by the European Centre
A pre-post survey of 100 health and care experts indicated that networking and collaboration improved during AFR. Also, 230 older clients reported their health status, which they assessed about 3% higher at the end—compared to older people without AFR services (e.g., on the EQ-5D visual analogue scale).
The evaluation points to a positive direction of AFR effectively addressing growing LTC needs, and recommends:
Making services participative, integrated & interdisciplinary,
Considering regional differences, and
Continuing AFR sustainably.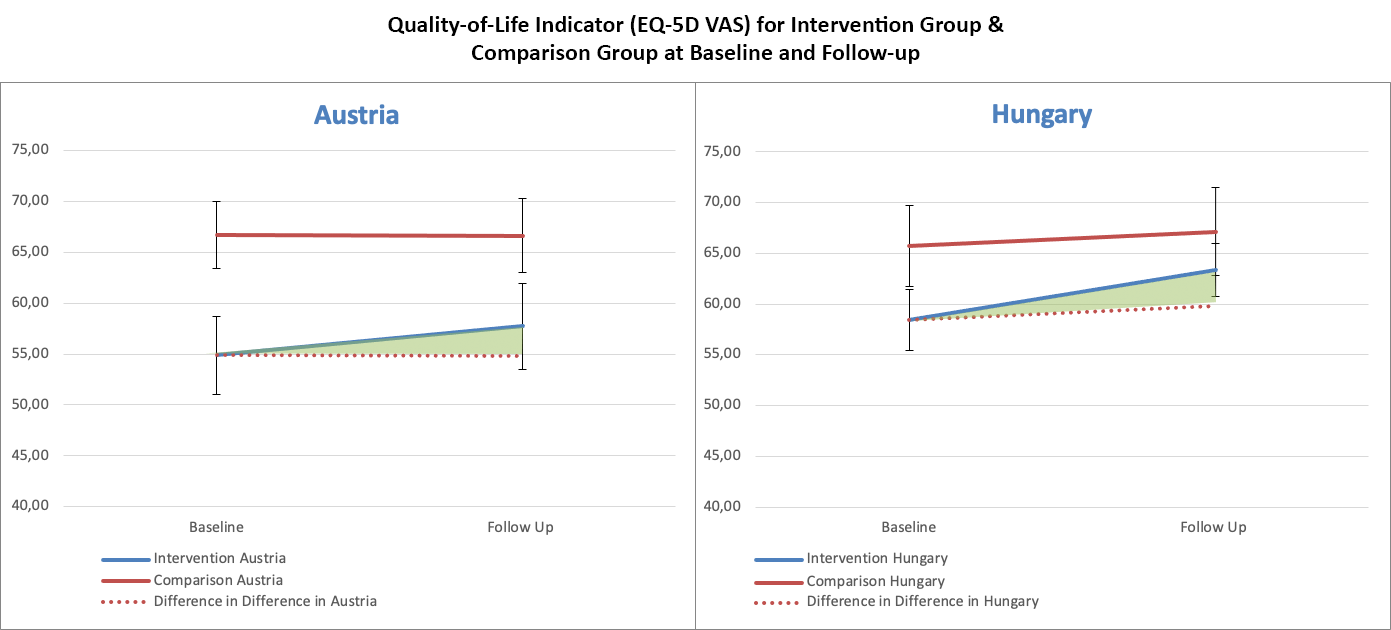 AFR was funded by the European Regional Development Fund. More details at here
Publications
Online events