Newsletter September/October 2019
Highlight
Taking a human rights-based approach in monitoring policies for older people in Europe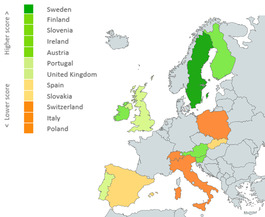 The research team of the European Centre developed two tools that can contribute to monitoring legislation and policies and their outcomes for older people in Europe:
the Rights of Older People Index (ROPI) on Structure and Process Indicators and
the Scoreboard on Outcome Indicators.
These tools are building on the conceptual framework, created also part of the project, building on the achievements of the disability rights discourse. Categorized under the 10 domains of the conceptual framework, the ROPI Index includes 35 indicators and the Scoreboard includes 17 indicators, relevant for the rights of older people with care and support needs. Together, the ROPI and the Scoreboard fill an important gap, as multi-dimensional tools to monitor the situation of older people with care and support needs, based on a human-rights approach and highlight gaps in legislation and the implementation of policies, as well as gaps in data. Read more here about the results of the ROPI.
Some key findings:
ROPI:
In the ROPI, Sweden has the highest overall score, Finland positions itself second, slightly ahead of Slovenia, Ireland and Austria. Switzerland, Italy and Poland have the lowest index score.
Even in front-runner countries in the ROPI there is a substantial room for improvement. There is no obvious geographical clustering in the overall ranking results.
Areas where countries performed well in the ROPI by having legislation and policy frameworks to protect older people in place, included: Participation & social inclusion and Freedom of expression, freedom of thought, conscience, beliefs, culture and religion.
Areas where the need for improvement seems to be especially pressing include Life, liberty, freedom of movement & freedom from restraint; Privacy & family life; Adequate standard of living and Remedy & redress.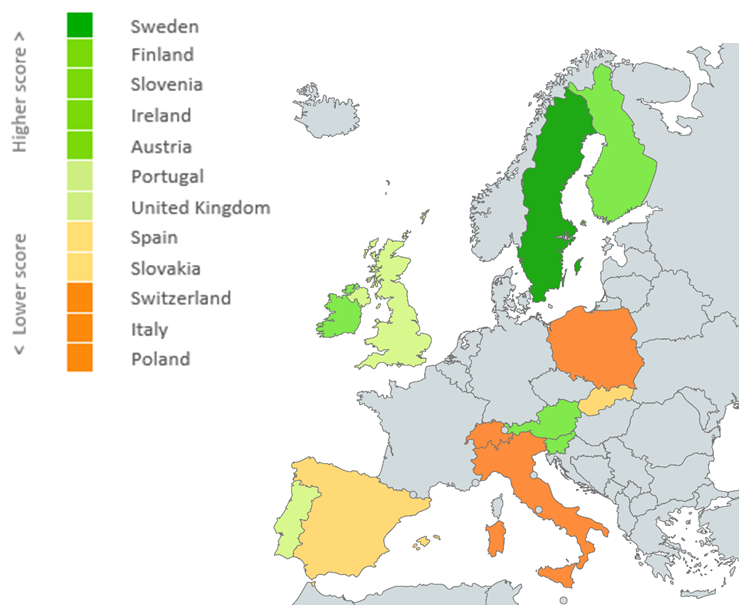 Bridge Building in the Spotlight
SDGs priorities & challenges in social welfare policy in Eastern Partnership countries on 14 & 15 October 2019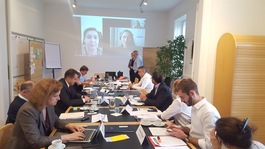 The EESPN workshop SDGs priorities & challenges of scocial policy in the Eastern Partnership countries took place at the Europeanc Centre, on 14 & 15 Octobre 2019. 22 participants from Armenia, Azerbaijan, Georgia, Moldova and Ukraine as well as the 'reflecting friends' from other United Nations Economic Commission for Europe (UNECE) countries discussed common and country specific challenges and opportunities across UNECE countries in social welfare. The next steps focus on mutual exchange of know-how on key topics, on workshops which will look more into depth into the identified challenges, on expert support and region-specific analysis and research on identified policy gaps and sector needs. Read more about the workshop here:
Dr. Anette Scoppetta (Deputy Director, European Centre): Overview of activities linked to the SD Agenda 2030
Ian McFarlane (Deputy Director, UNFPA Eastern Europe and Central Asia Regional Office): Keynote: Implementing the Social Pillar of the SD Agenda 2030 in the EaP countries
Alexandre Sidorenko (Senior Advisor, European Centre) & Veronica Sandu (European Centre): Presentation of the results of the international SDG workshop
Projects
Events
Publications