Newsletter January/February 2019
Projects
New project on FUTURE inequalities on health and care across GENerations

The European Centre will coordinate a new project on evolving inequalities on care and health across generations. This is a 3-year project funded by the GENDER-ERA Net in which we will have the pleasure of working together with Queen's University from Canada and the Karolinska Institutet from Sweden. Older adults' health (e.g. healthy life expectancy) and care-giving/receiving are two clear examples of existing inequalities between men and women. FUTUREGEN aims to understand how entwined GENder inequalities in health and care-giving/receiving evolve across GENerations in connection with cultural and social contexts and individual realities, and how identified sex/gender inequalities may evolve in the FUTURE.
Project Start: Posting of third country nationals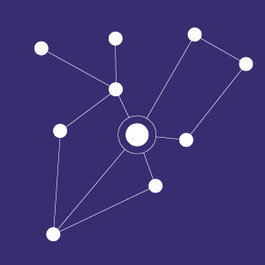 The Con3Post project is set up to explore the growing phenomenon of recruitment and posting of third country nationals (TCN), most notably from the Western Balkans, non-EU Eastern Europe and North African regions, to work as posted workers in the EU construction sector. Experts and key stakeholders from seven carefully selected EU Member States that represent a mix of TCN sending (Slovenia, Poland, Italy) and receiving countries (Austria, Finland, Belgium, Estonia) are brought together to establish transnational cooperation, share information and conduct empirical research to outline current challenges, future scenarios and possible strategic responses to the far-reaching yet largely unexplored consequences/implications of this persistent trend.
Bridge Building
Ministers of Health and Labour to jointly tackle long-term care in the Republic of North Macedonia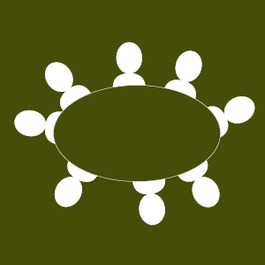 The Ministers of the FYROM, Venko Filipce, Minister of Health, Mila Carovska, Minister of Labour and Social Policy as well as Harald Fugger, the Austrian Attaché of Labour, Social Affairs, Health and Consumer Protection addressed the need to develop integrated services for health and long-term care at the workshop in Skopje on 5 February 2019. Kai Leichsenring, Anette Scopetta and Rahel Kahlert from the European Centre showcased possible approaches and tools for technical assistance in long-term care interventions and labour market policy. Minister Filipce thanked the Austrian Ministry and the European Centre for the successful cooperation so far.
This Bridging Function is expected to continue in the future with the belief that the European Centre's expert assistance will jointly help implement new projects and initiatives for integrated services in several sectors.
Local capacity building in Kosovo across divides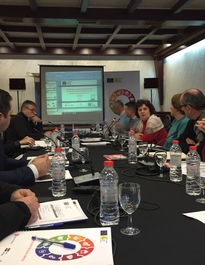 Key municipal and NGO stakeholders participated in 5 workshops across all regions in Kosovo to develop local action plans for improved social service delivery. This effort is part of the EU-funded project Support for better social services for the most vulnerable groups in Kosovo, which is led by Save the Children Kosovo in partnership with the European Centre for Social Welfare Policy and Research. On 19 December 2018, the workshop in the North included stakeholders from both Serbian-majority North Mitrovica and Albanian-majority South Mitrovica.
A stronger economy for stronger societies

Launched in 2009 as a joint policy initiative, the Eastern Partnership aims to deepen relations between the European Unian, its Member States and six Eastern European neighbours: Armenia, Azerbaijan, Belarus, Georgia, Moldova and Ukraine. In the context of the Austrian EU Presidency, the 2018 Annual Conference of the Eastern Partnership was held in Vienna on 7 December 2018. The European Centre with its bridging function and its focus on potential Accession countries in Eastern Europe got involved in this event, with Kai Leichsenring as a moderator of a session on 'Investing in our future: how to foster youth employment and employability?'.
Publications
Events