Highlight
Early findings at FutureGEN Sounding Board Meeting

The Sounding Board of FutureGEN met on 13 May to discuss early findings of the project with the project partners and the project team at the European Centre (Ricardo Rodrigues, Stefania Ilinca, Eszter Zólyomi and Selma Kadi). The SB brings together representatives from Eurocarers, OECD, WHO Europe, national governments and academics. The early findings include:
The first cohort analysis for limitations with Activities of Daily Living for older women and men in Europe;
the effect of widowhood on access to long-term care; and best methods to analyze the intersectionality of gender and social location in health outcomes.
We also had the opportunity to present the draft Data Navigator with data on trends in inequalities in health and care.
Further information can be found here and soon also on the project's website.
Research in the time of COVID-19
Unnecessary victims: Older persons in the COVID-19 pandemic
At first glance, there is a solid ground for singling out older people during the current pandemic as a special group: the mortality related to COVID-19 is increasing with the age and for those 80 and above years old it is five times the global average based on WHO data. About 95 per cent of those who have died from COVID-19 in Europe were over 60 years, and more than half of them were over 80 years. This tragic statistics has prompted governments to focus their anti-epidemic measures on older persons by often demanding their self-isolation for the period beyond the terms set for younger population.
Bridge Building in the Spotlight
Feasibility study on reforming child care systems

The Feasibility Study will provide a comprehensive analysis of the current child protection policies in Albania, Armenia, Belarus, North Macedonia and Ukraine and will evaluate to what extent a new SOS Children's Villages Worldwide regional programme will contribute to the fulfilment of human rights of children in the Western Balkans and Eastern Europe. The Feasibility Study will focus on children living in formal care (residential and alternatives to residential care), children temporarily separated from their parents, as well as children at risk of being separated from their parents.
EESPN newsletter for July 2020 issued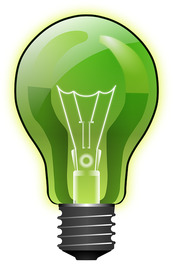 The Eastern European Social Policy Network (EESPN) team of the European Centre announces the EESPN newsletter for July 2020 with the with the online session: Global Dialogues on Partnership on 7 July, 1pm (CEST). We feature EESPN blog contributions on the impact and responses to COVID-19 on persons with disabilities across Europe. Read more here
Publications