Newsletter March/April 2019
Projects
Publications
How to make LTC work more attractive?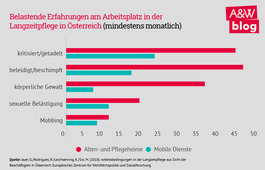 In this article, Heidemarie Staflinger and Gudrun Bauer analyse the situation of long-term care (LTC) workers in Austria in view of the current policy plan to enhance the attractiveness of working in the LTC sector. Characteristic for working in the LTC sector are high demands and constraints, little time for personal interactions and a substantial shortage of care professionals. Among other studies, the article highlights results of the NORDCARE study that shows considerably high burdens and exhaustion levels as well as alarming intentions of LTC workers to leave the sector. A decisive challenge for the LTC sector and related policies is therefore to provide decent working conditions suited to attract care professionals sustainably.
Posting of workers in the candidate countries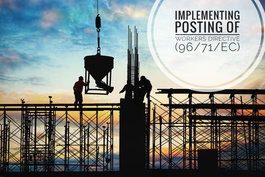 The four case studies on Albania, Montenegro, Serbia and the Republic of North Macedonia focus on examining the existing legal and regulatory framework, governance indicators, human capacities as well as the institutional arrangement, inter-agency cooperation and stakeholder engagement with regard to the implementation of the Posting of Workers Directive (96/71/EC) in these candidate countries of Eastern Europe.
Events